Extension of due date for payment of EPF Contribution by 20th Jan, 2017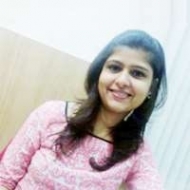 Employers liable to pay contribution under provisions of Employees Provident Fund & Miscellaneous Provisions Act, 1952 shall within fifteen days of the close of every month must pay the contribution to the fund through internet banking of the State Bank of India or any other Nationalised Bank authorized for collection on account of contributions and administrative charge.
For contribution to be paid by the employers for the month of December, 2016, a grace period of 5 days has been granted by Employees' Provident Fund Organisation by extending due date for payment of EPF Contribution by 20thJan, 2017.
This step has been taken in view of recent implementation of Unified Portal by EPFO from 23 December, 2016 for which various problems were highlighted by employers, like problems in upfront allotment of UAN, connectivity issues, login issues, website slowdown/ hanging, lack of awareness of new procedures etc. IS Division of EPFO is making efforts to remove the difficulties and stabilize the unified portal.
Refer circular no. epfo-circular-dt-12-jan-2017-due-date-extended-to-20-jan-2017-pf-dues-dec-2016
Disclaimer : This is an effort by Lexcomply.com to contribute towards improving compliance management regime. User is advised not to construe this service as legal opinion and is advisable to take a view of subject experts.