A Brief Purview on Producer Company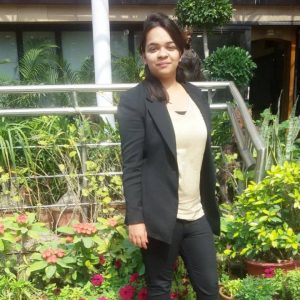 Meaning: As per sec 465(1)of companies Act ,2013,Producer Company is a group of people engaged in the production of primary produce  and body corporate having its objects and activities as  specified in section 581 B of companies Act,1956
"Primary produce" means –
(1)  produce of farmers, arising from agriculture (including animal husbandry, horticulture, floriculture, pisciculture, viticulture, forestry, forest products, re-vegetation, bee raising and farming plantation products), or from any other primary activity or service which promotes the interest of the farmers or consumers ; or
(2)  Produce of persons engaged in handloom, handicraft and other cottage industries
(3) Any product resulting from any of the above activities, including by-products of such products;
(4) Any product resulting from an ancillary activity that would assist or promote any of the aforesaid activities or anything ancillary thereto;
(5)Any activity which is intended to increase the production of anything referred to in sub-clauses (i) to (iv) or improve the quality thereof
Sec 581 B provide the Objectives of Producer Company which are as follows:
(a) Production, harvesting, procurement, grading, pooling, handling, marketing, selling, export of primary produce of the Members or import of goods or services for their benefit: Provided that the Producer Company may carry on any of the activities specified in this clause either by itself or through other institution
(b) Processing including preserving, drying, distilling, brewing, , canning and packaging of produce of its Members;
(c) Manufacture, sale or supply of machinery, equipment or consumables mainly to its Members ;
(d) Providing education on the mutual assistance principles to its Members and others
(e) Rendering technical services, consultancy services, training, research and development and all other activities for the promotion of the interests of its Members;
(f) Generation, transmission and distribution of power, revitalization of land and water resources, their use, conservation and communications relatable to primary produce;
(g) Insurance of producers or their primary produce;
(h) Promoting techniques of mutuality and mutual assistance;
(i) Welfare measures or facilities for the benefit of Members as may be decided by the Board;
(j) any other activity, ancillary or incidental to any of the activities referred to in clauses (a) to (i) or other activities which may promote the principles of mutuality and mutual assistance amongst the Members in any other manner ;
(k) Financing of procurement, processing, marketing or other activities specified in clauses (a) to (j) which include extending of credit facilities or any other financial services to its Members. (2) Every Producer Company shall deal primarily with the produce of its active Members for carrying out any of its objects specified in this section.
Pre –Incorporation requisite:
A Producer Company should have only equity share capital which constitutes a minimum paid-up capital of Rupees Five Lakhs.
Minimum ten individuals or two producer institutions or any combination of ten individuals and producer institutions are required for forming a Producer Company.
A Producer Company shall have Minimum five and maximum of fifteen directors
There is no restriction on the maximum number of members of a Producer Company
Post Incorporation
The first directors should be elected by the subscribers to the memorandum and articles of association within ninety days from the date of registration.
The First annual general meeting of the Company should be held within ninety days from the date of its registration.
Restriction:
The Producer Company cannot become a public company under any circumstances
Salient features:
The directors other than the first directors shall be elected or appointed by the members in their Annual General Meeting.
The Board should meet at least one in every three months and at least four such meetings should be held in every year.
A Company is required to appoint a whole-time secretary if its average annual turnover exceeds Rupees Five Crores in each of the three consecutive financial years.
The maximum amount of dividend (limited return) that can be paid by a Company is determined by its Articles of Association.
It can restrict the voting rights to its active members provided it is authorized by its Articles of Association.
In case if a Company comprising only of individual members or combination of individual members and producer institutions, then the voting rights shall be based on one vote per member but if it consists only of producer institutions, then the voting rights shall be based on the participation in the business of the Producer Company in the previous year.