Ban on use of Single Use Plastic (SUP), Plastic Carry Bags/ Sheets by DPCC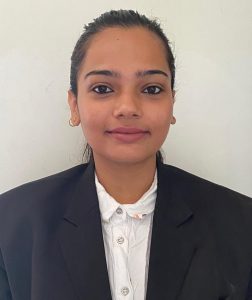 The Delhi Pollution Control Committee (DPCC) has announced a ban on the entry of plastic waste into Delhi from neighboring states. The stakeholders and the general public has been asked not to keep any stock of single-use plastic after June 30, 2022.
The Union Environment Ministry notified comprehensive guidelines onExtended Producer Responsibility (EPR) for plastic packaging. It will include rigid plastic packaging, and will have flexible plastic packaging of a single layer or multilayer, plastic sheets and covers made of plastic sheet, carry bags and more.
The order released by DPCC stated, "All manufacturers of plastic raw materials should ensure suppliers, stockists, dealers and other entities engaged in the industry's supply chain do not supply plastic raw materials to the producers engaged in the production of the banned SUP items."
Other items that will be banned from July 1 include earbuds with plastic sticks, plastic sticks for balloons, plastic flags, candy sticks, ice cream sticks,thermocol for decoration, plastic cutlery, cigarette packs, plastic stirrers and
PVC banners thinner than 100 microns.
The ministry has also released the order stated, "Carry bags made of virgin or recycled plastic shall not be less than Seventy Five (75) microns in thickness w.e.f. 30th September, 2021 and One Hundred Twenty (120) microns in thickness w.e.f. 31st December, 2022.
The DPCC has also urged manufacturers to cease the supply of raw materials.
For compliance of aforementioned provisions, all stakeholders of SUP items/Citizens of NCT of Delhi are hereby directed to:
Stop production, stocking, distribution, sale and usage of identified SUP items as per the timelines specified in the said notification and ensure zero inventory of the aforementioned SUP items by 30.06.2022.
All the manufacturers of plastic raw materials should not supply plastic raw materials to producers in (formal/informal sector) engaged in production of banned SUP items and also ensure that supplier/ stockists/dealers and other entities comply with same down the line.
To discourage manufacturing/selling/trading/use of Decorative Items such as Polystyrene/Thermocol,etc.
To discourage Single use Plastics in Foodmanufacturing/packaging (Ice-cream sticks, candy sticks, straw lids, trays, cutleries etc.).
To discourage Plastic/ PVC Banners or Boards which are not permitted in PWM Rules.
To discourage use of Plastic/ PVC for Packaging/wrapping of such commodities as cigarettes/sweet boxes/invitation cards.
To prohibit litter and open burning of plastic waste at historical, religious, public places and dump of plastic waste at drains, rivers and banks.
Be vigilant to ensure no entry of plastic waste in NCT of Delhi from the neighbouring states public places and dumping.
Disclaimer : This is an effort by Lexcomply.com to contribute towards improving compliance management regime. User is advised not to construe this service as legal opinion and is advisable to take a view of subject experts.