Filing of report on Corporate Social Responsibility for FY 2020-2021 after filing Form AOC-4 or AOC-4 XBRL or AOC-4 NBFC (Ind AS)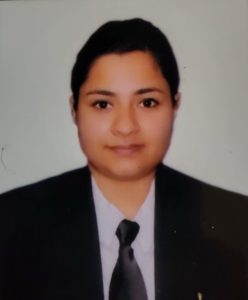 As another progression towards CSR Reporting and making it as a part of annual disclosure, Ministry of Corporate Affairs (MCA) vide its notification dated 11th February, 2022 has notified Companies (Accounts) Amendment Rules, 2022 which seeks to amend the Companies (Accounts) Rules, 2014.
Pursuant to amendment in the Companies (Accounts) Rules, 2014 a new sub-rule (1B) has been inserted in the Rule 12, after sub rule (1A).
Rule 12(1B) which provides a new requirement from financial year (FY) 2020-2021 and onwards. The newly introduced form CSR-2 is required to be filed by those entities which fall under the provision of Section 135 of the Companies Act, 2013. i.e., the companies which are required to comply with the provision of Corporate Social Responsibilities (CSR).
Form CSR -2 shall be filed as an addendum to Form AOC-4 or AOC-4 XBRL or AOC-4 NBFC (Ind AS), as the case may be. Provided that for the preceding financial year 2020-2021, Form CSR-2 shall be filed to Registrar separately on or before 31st March, 2022, after filing form AOC – 4 or AOC – 4 XBRL or AOC- 4 NBFC (Ind AS), as the case may be.
In the said rules, in the Annexure, after Form AOC-4 CFS, the form CSR-2 shall be inserted, namely Report on Corporate Social Responsibility (CSR).
Applicability:- 
As per section 135 of the Companies Act, 2013 the following companies are liable for implementing Corporate Social Responsibility as under:
"(1) Every company having net worth of rupees five hundred crore or more, or turnover of rupees one thousand crore or more or a net profit of rupees five crore or more during any financial year shall constitute a Corporate Social Responsibility Committee of the Board consisting of three or more directors, out of which at least one director shall be an independent director."
Related Document:-
Disclaimer : This is an effort by Lexcomply.com to contribute towards improving compliance management regime. User is advised not to construe this service as legal opinion and is advisable to take a view of subject experts.