Requirement for obtaining Legal Entity Identifier code (LEI)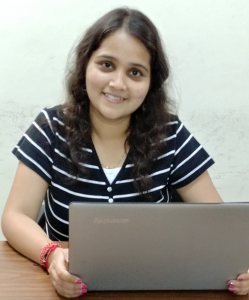 MANDATORY REGISTRATION AS LEGAL ENTITY IDENTIFIER (LEI) FOR OTC DERIVATIVES MARKETS
The Reserve Bank of India vide its circular RBI/2016-17/314 FMRD.FMID No.14/11.01.007/2016-17 dated June 01, 2017 has mandated the implementation of the LEI system for all participants (existing & future) in the Over-the-Counter (OTC) markets for Rupee Interest Rate derivatives, foreign currency derivatives and credit derivatives in India, in a phased manner.
What is LEI Code & its requirement?
The Legal Entity Identifier (LEI) is a global reference number having a 20-character unique identity code assigned to the entities who are parties to a financial transaction, in any jurisdiction.
LEI has been conceived of as a key measure to improve the quality and accuracy of financial data systems for better risk management post the Global Financial Crisis. It will
Serve as a proof of identity for a financial entity
Help to abide by regulatory requirements
Facilitate transaction reporting to Trade Repositories
Procedure for Registration:
In India, LEI code may be obtained from Legal Entity Identifier India Ltd (LEIL) which has been recognised by the RBI as issuer of LEI under the Payment and Settlement Systems Act, 2007 & is accredited by the GLEIF as the Local Operating Unit (LOU) in India for issuance and management of LEI's.
LEIL will assign LEIs to any legal identity including but not limited to all intermediary institutions, banks, mutual funds, partnership companies, trusts, holdings, special purpose vehicles, asset management companies and all other institutions being parties to financial transactions.
Schedule for Implementation of LEI for the entities (As directed by RBI):
| | | |
| --- | --- | --- |
| Phase | Entities | Due Date for obtaining LEI |
| Phase I | Entities regulated by RBI / SEBI / IRDA / PFRDA and Corporates With Net Worth above INR 10000 mn | August 1, 2017 |
| Phase II | Corporates With Net Worth between INR 2000 mn – INR 10000 mn | October 1, 2017 |
| Phase III | Corporates With Net Worth between INR 700 mn – INR 2000 mn | December 1, 2017 |
| Phase IV | Corporates With Net Worth between INR 700 mn & below | March 31, 2018 |

Disclaimer : This is an effort by Lexcomply.com to contribute towards improving compliance management regime. User is advised not to construe this service as legal opinion and is advisable to take a view of subject experts.