Salient Features and Key takeaways from the notified guidelines – BWM Rules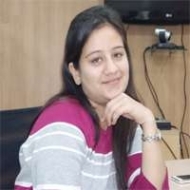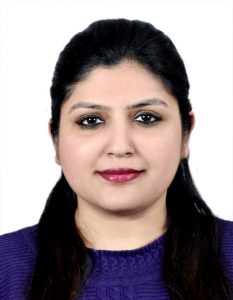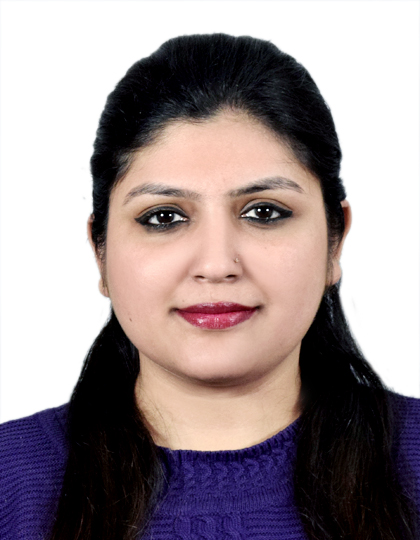 Ministry of Environment, Forest and Climate Change (MoEF) has notified Battery Waste Management Rule, 2022, for management of waste, produced by batteries in the environment on 24th August 2022. The Rules will replace existing Batteries (Management and Handling) Rules, 2001. The new rules aim to eliminate gaps of previous rules with relation to producer's responsibility.
Applicability:
Applicable on Producer, dealer, consumer, entities involved in collection, segregation, transportation, refurbishment or any other process related to the management of Waste Battery is subject to these regulations.
In addition, these rules apply to all batteries, including automotive batteries, electric vehicle batteries, industrial batteries, and portable batteries, regardless of their material science, volume, chemical compositions, shape, weight, or use
Objective:
To ensure environmentally sound management of waste batteries.
Eco friendly management of battery waste would increase India's push for electric vehicles.
Therules will bring new technologies and investment in recycling and refurbishment of waste and used
Increased emphasis on buy back by Producers and targets of reuse will help reduce the dependency on new raw materials and save natural resources.
Batteries covered: 
This is the first time that rules have given definition to batteries as –
'Battery' means new or refurbished cell and/or Battery and/or their component, including accumulator, which is any source of electrical energy generated by direct conversion of chemical energy and includes disposable primary and/or secondary battery. Further the clarity wrt to battery pack, cells and battery material is stated as well.
The rules cover all types of batteries, viz.
Automotive batteries means any Battery used only for automotive starter, lighting or ignition power
Electric vehicle batteries means any Battery specifically designed to provide traction to hybrid and electric vehicles for road transport
Industrial batteries means any Battery designed for industrial uses, excluding Portable battery, Electric vehicle battery and automotive battery. These may include sealed Battery (excluding potable battery); unsealed Battery (excluding automotive Battery) and energy storage system Battery
Portable battery means Battery that is sealed, less than five kilograms, not made for industrial purposes, electric vehicle or to be used as an Automotive Battery.
Waste Battery includes:
Used and/or End of Life Battery and/or its components or spares or parts or consumables which may or may not be hazardous in nature;
Pre-consumer Off-Spec Battery and its components or spares or parts or consumables;
Battery whose date for appropriate use has expired;
Battery which have been discarded by the user.
The category of users have been defined as under –
Consumer means end user of Battery
Manufacturer means a person or an entity or a company as defined in the Companies Act, 2013 or factory as in the Factories Act, 1948 which has facilities for manufacturing of Battery and/or its components
Recycler means entity engaged in recycling of Waste Battery
Refurbisher means entity engaged in refurbishment
Producer means an entity who engages in:
manufacture and sale of Battery including refurbished Battery, including in equipment, under its own brand; or
sale of Battery including refurbished Battery, including in equipment, under its own brand produced by other manufacturers or suppliers; or
import of Battery as well as equipment containing Battery.
The category of bulk consumer is done away with thereby taking off the obligation to file annual return in the same category.
Requirement for Registration in the following categories:
Manufacturer
Refurbisher
Recycler
Return requirements
Producer shall provide Extended Producer Responsibility plan in the Form 1(C) to Central Pollution Control Board by 30th June of every year.
Producer shall submit an Extended Producer Responsibility Plan in Form 1(C) to Central Pollution Control Board for the Battery manufactured in FY 2022-23 within three months of the publication of these rules i.e. 24th Nov 2022.
Producer shall file annual returns in Form 3 by 30th June of the next financial year.
Refurbishers shall furnish quarterly returns in Form 4, filed by the end of the month succeeding the end of the quarter
Recyclers shall furnish the quarterly returns in Form 4, filed by the end of the month succeeding the end of the quarter
The returns shall be filled on centralized portal to be developed by CPCB
 Key takeaways from the new rules-
Introduction of obligation and responsibility of producers who are producing/manufacturing batteries that whichever battery they are introducing in the market, after its use, the battery shall be completely recycled or refurbished.
Waste batteries should be sent for recycling or refurbished and should not be disposed of by burning through incinerators or land filling.
Producers shall confirm that all batteries are packed properly with correct labeling. The label should be printed visibly and in a manner that it can be read easily. Labels should be printed in such a manner that it cannot be removed or washed away.All the Battery should be packed with a mark of "crossed out wheeled bin symbols", covering at least 3% of the area of the largest side of the Battery upto a maximum size of 5cmx5cm.Battery containing mercury, cadmium or lead should be labeled with the symbol "Hg:, "Cd " or"Pb ".
Responsibility of the consumer to discard Waste Battery separately from other waste. They need to make sure that the Waste Battery is being disposed of in an environment friendly manner.
Entities involved in collecting, segregating and treating the Waste Battery to carry out the process in a best possible, environmentally friendly way.
Every producer shall be registered under Central Pollution Control Board and the registration would be valid for a period of 5 years.
Online registration & reporting, auditing, and committee for monitoring the implementation of rules and to take measures required for removal of difficulties.
Polluter Pays Principle
 On the principle of environmental compensation will be imposed for non-fulfilment of Extended Producer Responsibility targets, responsibilities and obligations set out in the rules. The funds collected under environmental compensation shall be utilized in collection and refurbishing or recycling of uncollected and non-recycled waste batteries.
Related Document:- BWM Rules
Disclaimer: This is an effort by Lexcomply.com to contribute towards improving compliance management regime. User is advised not to construe this service as legal opinion and is advisable to take a view of subject experts.