Tamil Nadu permits around the clock operation for establishments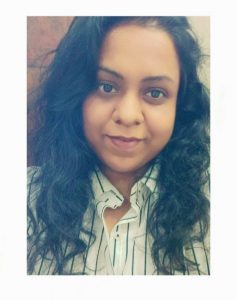 The Tamil Nadu Labour Welfare and Skill Development Department, on 02nd June 2022 vide Notification No. II(2)/LWSD/435(a)/2022 has exempted certain establishments, registered under Tamil Nadu Shops and Establishment Act,1947 to operate 24 by 7 for all days of year for a period of three years from effective date i.e. 05th June 2022; unless it is revoked.
Background –
Section 7(1) and Section 13(1) of the Tamil Nadu Shops and Establishments Act, 1947, restrict shops and commercial establishments to be opened 24X7. As per said Sections shops and commercial establishments are allowed to be opened for limited hours as fixed by the State Government. However Tamil Nadu keeps relaxing the shops and commercial establishments from the applicability of said provisions time after time. Last time, Tamil Nadu provided relaxation in 2019 for 3 years vide notification No.II(2)/LE/428/2019 dated 28th May 2019. Once again Tamil Nadu has come up with a notification to provide relaxation for the next 3 years.
The Governor of Tamil Nadu, in public interests, has hereby exempted all shops and establishments employing 10 or more persons, from the provisions of sub-section (1) of section 7 and sub-section (1) of section 13 of the Tamil Nadu Shops and Establishments Act, 1947, permitting all shops and establishment to open for 24×7 on all days of the year, for a period of three years with effect from 05.06.2022, unless it is revoked, subject to certain conditions including safety of women workers.
The Key Takeaways on the conditions are as follows:
One Day holiday shall be given to every employee in a week on rotation basis.
Every employer should provide details of employees in 'Form S' added to the Tamil Nadu Shops and Establishments Rules, 1948 and such form shall be exhibited in a conspicuous place in the establishments.
Every employer shall exhibit details of the employees who are on holiday/leave, on daily basis, in a conspicuous place in the establishments.
The wages including overtime wages of the employees shall be credited to their savings bank account.
No person employed to work by employer shall require or be allowed to work therein for more than eight hours in any day and forty-eight hours in any week, and the period of work including over time shall not exceed ten and a half hours in any day and fifty-seven hours in a week.
Women employees shall not be required to work beyond 8.00 PM on any day in normal circumstances.
Provided that the employer after obtaining written consent of the women employees shall allow them to work between 8.00 pm and 6.00 am, subject to providing adequate protection of their dignity, honour and safety.
Transport arrangements shall be provided to the women employee who works in shifts.
A notice to this effect shall be exhibited at the main entrance of the establishment indicating the availability of transport.
The employees shall be provided with restroom, wash room, safety lockers and other basic amenities.
Every employer employing women employees shall constitute Internal Complaints Committee against sexual harassment of women under the Sexual Harassment of Women at Workplace (Prevention, Prohibition and Redressal) Act, 2013 (Central Act 14 of 2013) and the said Committee shall be operative.
Effect of Non – Compliance of provisions:
In the case of violation of any statutory provision or any of the above terms and conditions noticed by the Inspector or otherwise, necessary penal action will be initiated against the employer/manager as laid down in the Tamil Nadu Shops and Establishments Act, 1947 and the Tamil Nadu Shops and Establishments Rules, 1948.
Disclaimer : This is an effort by Lexcomply.com to contribute towards improving compliance management regime. User is advised not to construe this service as legal opinion and is advisable to take a view of subject experts.