Ease of maintaining registers under Labour Laws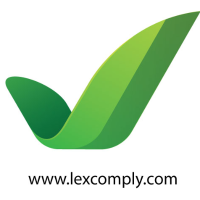 Whereas for the ease of doing business in India Ministry of labour and ministry have introduced Ease of "Compliance to Maintain Registers under various Labour Laws Rules, 2017" vide its notification dated 21st February, 2017.
Corporates were required to maintain multiple registers under various labour laws in physical form wherein most of the times the same information was to be specified in various registers. Now this notification has been introduced combined register to serve the purposes, more specifically electronically.
Rules provide for maintaining combined registers in prescribed electronic format under the:-
(i) Building and Other Construction Workers (Regulation of Employment and Conditions of Service) Act, 1996 (27 of 1996);
(ii) Contract Labour (Regulation and Abolition) Act, 1970 (37 of 1970);
(iii) Equal Remuneration Act, 1976 (25 of 1976);
(iv) Inter-State Migrant Workmen (Regulation of Employment and Conditions of Service) Act, 1979 (30 of 1979);
(v) Mines Act, 1952 (35 of 1952)
(vi) Minimum Wages Act, 1948 (11 of 1948);
(vii) Payment of Wages Act, 1936 (4 of 1936);
(viii) Sales Promotion Employees (Conditions of Service) Act, 1976 (11 of 1976); and
(ix) Working Journalists and Other Newspaper Employees (Conditions of Service) and Miscellaneous Provisions Act, 1955 (45 of 1955);
Further these registers will be acceptable in any inspection by statutory agencies. The layout and presentation of the register may be adjusted without changing the integrity, serial number and contents of the columns of the register.
Disclaimer : This is an effort by Lexcomply.com to contribute towards improving compliance management regime. User is advised not to construe this service as legal opinion and is advisable to take a view of subject experts.