Foreign Investment in India – Reporting in Single Master Form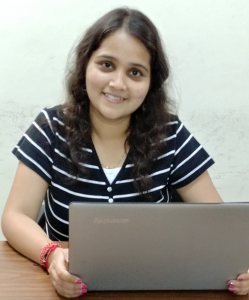 Foreign Investment in India – Reporting in Single Master Form
[RBI/2017-18/194 A. P. Dir. Series Circular No. 30 dated June 07, 2018]
RBI has introduced an online reporting user interface, FIRMS (Foreign Investment Reporting and Management System) which would provide for the Single Master Form (SMF).
FIRMS would be made online in two phases- In 1st phase, Entity Master Details to be submitted from June 28, 2018 &In 2nd phase, 9 reports would be made available w.e.f August 01, 2018.
IMPLEMENTATION & REQUIREMENT OF FIRMS FIRST PHASE- ENTITY MASTER REGISTRATIONS
Mandatory online registrations of Indian Entities between June 28, 2018 (at 1:00 pm) to July 12, 2018.
Through this window, Indian entities[as defined in Foreign Exchange Management (Transfer or issue of security by a person resident outside India) Regulations, 2017 dated November 07, 2017 and as amended from time to time] –
i) Shall input their existing foreign investment (including indirect foreign investment) data.
ii) Shall provide data with respect to all foreign investments received, irrespective of the fact that the regulatory reporting to the RBI for the same has been made or not and whether the same has been acknowledged or not.
CONSEQUENCES OF NON-COMPLIANCES BY INDIAN ENTITIES
Not complying with these instructions will not be able to receive foreign investment (including indirect foreign investment) and
Will be treated as non-compliant with FEMA, 1999 & regulations made thereunder &liable for action as laid in FEMA or the regulations made thereunder.
Process flow to Entity User Registration and Entity Master
Indian Entity to authorise a person to be an Entity User to register an entity in the Entity Master of FIRMS application. And to issue an authority letter, in the format as per RBI guideline, in favour of authorised personnel.
Entity user may access the login page of the FIRMS application- https://firms.rbi.org.in
Fill registration form with User & Entity basic details to be filled in; PAN details alongwith Mobile number of the entity user is mandatory;
Authority letter is to be attached. Said Authority Letter will be verified by RBI & post RBI approval, the user will receive the password on their registered email ID.
RBI to validate the entity user and to email password to entity user email-id.
Post validation of entity user to create Entity Master- details of entity; RBI Registration No.; Details of investigation by DE/CBI or any other investigative agency for violation of FEMA, 1999, if any; Main business activity with NIC code; Greenfield/Brownfield; Foreign Investment Info (since incorporation-with details of each issue/transfer).
Disclaimer : This is an effort by Lexcomply.com to contribute towards improving compliance management regime. User is advised not to construe this service as legal opinion and is advisable to take a view of subject experts.