Maharashtra to ban plastic carry bags, straws & cutlery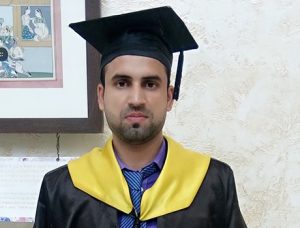 "Let's create a better tomorrow, let's preserve nature-today" is the tag line of Pollution Control Boards in India and this is true in every sense. For every creature on the earth, the need of clean and unpolluted environment is like blood in body.
Even after knowing this fact, we people are so irresponsible towards it; we have been polluting it by our acts. Smoke emitted by vehicles, dumping solid waste, industrial activities, combustion of fossil fuels etc. are the reason for pollution.
Plastic bag is one of the major pollutants, which harms environment at large scale. Ministry had initially notified the Recycled Plastic Manufacture and Usage Rules in 1999 and then in 2011 but later in 2016 Ministry notified "Plastic Waste Management Rules 2016", which are in existence. Said rules are for managing and controlling plastic waste, so that plastic waste can be minimized and controlled in well manner. Many States like Haryana, Uttar Pradesh etc. have taken steps to ban plastic carry bags, Maharashtra is also going to join the club to ban plastic carry bags.
The Maharashtra Cabinet on Thursday night decided to ban plastic in the state on Marathi New Year GudiPadwa, which falls on March 18 this year. State Environment Minister Ramdas Kadam had earlier announced the government's intention to do so in November.The government plans to ban the use of plastic in two phases. The Maharashtra Environment Department said this includes stopping the use of polythene bags, specified types of plastic sheets, banners and flexes, flags, and plastic and thermocol items such as cups, plates, forks, spoons, glasses and bowls, plastic used to package food items, including milk, will have to be replaced with environment-friendly options.
The Maharashtra Cabinet said it had decided to ban plastic because of environmental and public health concerns, but plastic manufacturers are not convinced. President of the Maharashtra Plastic Manufacturing Association Ravi Jashnani told that the government's move to ban plastic bags below 50 microns had proved useless as "it is available in the illegal market". "Even this time around, banning plastic will only create a second market for illegal bags, causing losses to the government," he asserted.
The ban was earlier set to come into effect on, but now it looks like it will be enforced by the month-end with the issue of a notification. The ban covers disposable plastic cups, plates, spoons and flex, but excludes garbage bin liners and PET bottles.
The highlight of the ban is that both manufacturers and users will be penalized. The punishment is a fine ranging from Rs 5,000 to Rs 25,000 and a jail term of three months.
The changes will be brought in with amendments to the Plastic Waste Management Rules 2016.
Implementation will be the responsibility of local bodies and the state pollution control board (MPCB).
Disclaimer : This is an effort by Lexcomply.com to contribute towards improving compliance management regime. User is advised not to construe this service as legal opinion and is advisable to take a view of subject experts.