FSSAI Licence number mandatory on receipts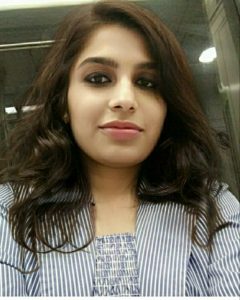 FSSAI issued order dated June 08, 2021 for mandating their 14- digit FSSAI license or registration number on cash receipts, purchase invoice, cash memo, bills etc by all food business operators (FBO). It further adds that in case there are two food business operators in any transaction generating different documents, the requirement to quote FSSAI registration is mandatory on all such documents, like transporter's challan, bill, invoice etc.
There is an exemption to the above rule which is on mentioning such number on GST e-way bill and such other government documents which are system generated.
Licensing and registration Authorities are required to widely publicize the policy and ensure effective implementation mandatory wef 1st October 2021.
Historic Background –
Section 31 of Food Safety and Standards Act 2006 (FSSAI), requires all Food business operators and manufacturers to obtain registration or license prior to commence business in food segment. The FBOs are required to apply the required license through online Food Safety Compliance System (FoSCos) introduced in year 2020.
The display of 14 digit number was mandatory to be displayed at prominent place in the premises of FBO, however, the same was not readily accessible to stakeholders and there is lack of mechanism to ensure the same. With the plethora of food businesses operating, increased number of online facilities in food sector and so are the increased numbers in related complaints; the aforesaid policy has been introduced to facilitate robust Costumer grievance system.
The overall impact of the order shall be –
It shall enable the consumers to have access to information about a particular food business which is publically available at FSSAIs portals.
Consumers can visit the FSSAIs portal and Food Safety Connect app for accessing information about FSSAI license or registration by inputting the 14 digit FSSAI license.
The policy seeks to leverage the existing commercial transaction practice and the regulatory requirement under tax laws. There is no requirement of additional documents to implement the policy, thereby FSSAI ensure minimum compliance cost and aim at dissemination of relevant information.
This policy will also help consumers to file online complaints, if needed, and will also help the authority monitor such complaints and track unlicensed businesses.
This policy shall improve traceability of food products.
Mentioning of FSSAI number shall also improve the overall awareness of FSSAI. If not mentioned it shall indicate non-compliance or non-registration by the food business operator.
Disclaimer: This is an effort by Lexcomply.com to contribute towards improving compliance management regime. User is advised not to construe this service as legal opinion and is advisable to take a view of subject experts.