Guidelines for Uplinking & Downlinking of Television Channels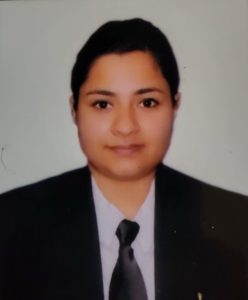 Ministry of Information and Broadcasting has notified Guidelines for Uplinking and Downlinking of Satellite Television Channels in India, 2022 that has eased grant of permissions for uplinking and Downlinking of private satellite Television channels, setting-up of teleports, Uplinking by Indian News Agencies and use of DSNG/SNG/ENG. These Guidelines have replaced existing Policy Guidelines for Uplinking/Downlinking of Television Channels, which were first conceptualized in 2011.
Eligibility criteria:-
According to the guidelines, a company or an LLP (Limited Liability Partnership) incorporated in India may apply for authorisation to operate a satellite TV channel or teleport.
The company/LLP should have minimum networth of Rs. 5.00 crore for first Non-news channel and Rs. 2.5 crore for each additional Non-news channel.
For News channel, the minimum networth should be Rs. 20.00 crore for first channel and Rs. 5.00 crore for each additional News channel.
Objectives:-
To ensure no prior authorization is needed for temporary live uplinking. Only pre-registration is required, along with payment of the necessary processing fees.
Businesses would be permitted to uplink foreign channels from Indian teleports, creating job opportunities and turning India into a hub for other nations' teleports.
It has increased the number of instances in which the Companies Act or Limited Liability Act permits the transfer of a TV channel or teleport to a Company or LLP.
Salient Features:-
The industry is heaving a sigh of relief that permissions for temporary uplinking and live telecasts have been made simpler and made on a self-declaration basis. The formalisation of other news gathering methods other than DSNG, such as fibre and mobile backpacks, which were being used by the industry but were not officially recognised, has been another significant step towards ease of doing business (EODB).
The procedure for changing logos, transmission methods, etc. have also been streamlined and is now done on a self-declaration basis.
According to the new regulations, all stations with broadcasting licences must air content for at minimum 30 minutes that focuses on socially relevant or significant subjects nationally. Foreign channels and channels where it is not practical, such as sports networks, are exempt from this restriction. Content themes must be based on one of the eight listed themes:-

Education and spread of literacy;
Agriculture and rural development;
Health and family welfare;
Science and technology;
Welfare of women;
Welfare of the weaker sections of the society;
Protection of environment and of cultural heritage; and
national integration. This new provision was introduced because the "airway or frequencies" are public property and must be used in the best interests of society.

TV channels that are uplinked in frequency bands other than C-band must encrypt their signals.
Companies may use news gathering devices other than Digital Satellite News Gathering (DSNG). Fiber optics, backpacks, and mobile phones, for these no separate permission is required.
No prior approval is required to change languages or switch transmission modes from standard definition (SD) to high definition (HD) or vice versa. Only advance notice is required.
A news channel that has been granted permission in accordance with these guidelines may uplink content using the SNG or DSNG equipment that is authorised for it or by renting such equipment from any other authorised entity. This type of equipment rental must be registered with the Ministry of Broadcasting Service.
The need to obtain permission to broadcast events live has been eliminated, and the only requirement now is that events must be registered in advance.
A composite set of policies replaced two separate policies, and the structure was synthesised to avoid duplicity. Guidelines have also simplified all sanctioned provisions.
Related notification: – Click Here
Disclaimer: This is an effort by Lexcomply.com to contribute towards improving compliance management regime. User is advised not to construe this service as legal opinion and is advisable to take a view of subject experts.