INGREDIENT-BASED APPROVAL FOR PROPRIETARY FOODS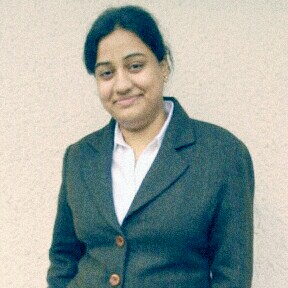 Food Safety and Standards Authority of India (FSSAI) recognizes that a specific framework to manufacture and market proprietary food is required in accordance with the global best practices to provide certainty to all stakeholders while providing them with the flexibility to innovate.
Earlier the Food Safety and Standards (Food Products Standards and Food Additives) Regulations, 2011 defines"the Proprietary food as food that has not been standardized under these regulations."
The notification dated January 12, was issuedto put the onus of food safety squarely on the FBOs and amends the definition of Proprietary food "an article of food that has not been standardized under these regulations, but does not include any novel food, food for special dietary use, functional food, nutraceutical, health supplement and such other articles of food which the Central Government may notify in this behalf."
According to revised regulation, Nutraceuticals and health and dietary supplements such as fortified foods and energy drinks will no longer be considered proprietary food by India's regulator and will be considered as a Special purpose food. Various stakeholders engaged in this business have raised their concerns. Then the Clarity has given in the FAQs issued by the FSSAI Authority that these special purpose foods will be governed by their respective regulations as and when notified. But if such food products have a product approval then they can continue to be manufactured/sold till such time that specific regulations in this regard are notified and the central food safety regulator has issued a circular, dated January 14, 2016 directing all the state food regulators to implement the new relaxed norms for product approval process.
Ingredients of Proprietary Food
Proprietary food shall contain
i) Ingredients which are either standardised in these Regulations or permitted for use in the preparation of other standardized food under these Regulations.
ii) Any ingredient other than those mentioned above, already approved under the erstwhile product approval process.
iii) Further, proprietary foods containing added vitamins and minerals should not exceed 30 per cent of Recommended Daily Allowance (RDA) for Indians.

Additives Use in the Proprietary Food
That should be as permitted under Chapter 3 and Appendix A of Food Safety and Standards (Food Product Standards and Additives) Regulation, 2011, for the particular food or food category as amended from time to time and other additives that are operational from the Notice issued by Food Safety Department dated 23rd December 2015
Proprietary food shall use only such additives as specified for the Category to which the food belongs and such category shall be clearly mentioned on the label along with its name, nature and composition which are provided in the Food Safety and Standards (Packaging and Labelling) Regulation, 2011, as below:
a. Name- means the generic name of the product
b. Nature means description of the food contained in the package
c. Composition means list of ingredients in descending order
The transition period for industry to comply with any labeling change within a period of six months from the date of notification.
The provisions of the notification have been enforced with effect from 15th January, 2016.
FSSAI is currently preparing a separate guideline for nutraceutical and novel food items which are no longer a part of proprietary foods.