Paper Import Monitoring System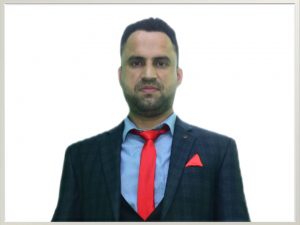 Introduction:-
In exercise of powers conferred by Section 3 read with Sections 5 and 9 of the Foreign Trade (D&R) Act, 1992 read with paragraphs 1.02 and 2.01 of the Foreign Trade Policy, 2015-2020, the Central Government with a view to promote 'Make in India' and 'Atmanirbhar Bharat' initiatives has amended the import policy from 'Free' to 'Free subject to compulsory registration under Paper Import Monitoring System (PIMS)' under Chapter 48 of ITS (HS), 2022, Schedule —I (Import Policy) by inserting a new policy condition under said chapter for 201 tariff lines.
To implement the amendment NIC has developed Paper Import Monitoring System (PIMS) for the Department for Promotion of Industry & Internal Trade (DPIIT), GoI. This system collects detailed information on imports of these products which aids in the analysis of trade data and facilitate policy formulation. Now, Paper importers are required to submit advance information of import of items electronically (https://imports.gov.in).
Based on the demand of the Indian paper industry, the introduction of PIMS is intended to curb-
Imports under the "Others" category Tariff items
Re-routing goods through other countries instead of trade agreements
Dumping of papers and paper products in the Indian market by way of under-invoicing
Entry of prohibited goods by mis-declaration
Commencement:-
PIMS came into effect from 1st October 2022. However, the online facility of registration came into effect from 15th July 2022 onwards.
Applicability:-
The Paper Import Monitoring System (PIMS) shall be applicable on import by a Domestic Territory Area unit on a wide range of paper products covering 201 tariff lines, including following-
Newsprint
Handmade Paper
Wallpaper Base
India Paper
Drawing Paper
Account Book Paper
Straw Paper
Poster Paper
Kraft Paper
Tissue Paper
Toilet Paper
Cartons
Letter Pads
Labels, etc.
Note: – Almost all kinds of papers are covered under PIMS. For list of 201 papers and paper items covered, please refer https://dpiit.gov.in/sites/default/files/Notification_11_-_IMPORT_PAPER_POLICY_2022_06June2022.pdf
Excluded Items: Paper products like currency paper, bank bond, Cheque paper, security printing paper, etc. have been excluded from Paper Import Monitoring System (PIMS).
Obligations under PIMS:-
Importer covered under PIMS shall submit advance information in the online system (https://imports.gov.in/imsdpiit) for import of items by logging in with the help of Importer -Exporter Code (IEC) and obtain an automatic Registration Number by paying registration fee of Rs. 500.
The importer shall apply for registration not earlier than 75th day and not later than 5th day before the expected date of arrival of import consignment. The automatic Registration Number thus granted shall remain valid for a period of 75 days. Multiple Bill of Entries shall be allowed in same registration number within the validity period of registration for the permitted quantity.
Importer is required to enter the Registration Number and its expiry date in the Bill of Entry to enable Customs for clearance of consignment.
Note: – The DGFT, vide Policy Circular No. 41/2015-2020 dated 5th July, 2022 has clarified that-
Registration under PIMS shall be required at the point of import by a Unit in Special Economic Zone (SEZ)/Free Trading Warehousing Zone (FTWZ) or at the time of import by an Export Oriented Unit (EOU) of the items covered under PIMS.
PIMS registration shall not be required by the Domestic Territory Area (DTA) Unit at the time of Customs Clearance from the SEZ/ FTWZ/ EOU to DTA if no processing has taken place of the item of paper that has already been registered under PIMS at the time of entry into a SEZ/FTWZ/EOU.
However, if processing has taken place in the SEZ/FTWZ/EOU with change in HS Code at 8-Digit level, then the importer in DTA will require to register under PIMS, if the processed item falls under any of the tariff lines covered under PIMS.
Features of PIMS:-
Online PIMS is available on a 24X7 basis.
PIMS has the facility to view earlier registrations details. In addition, incomplete applications which have not been submitted for registration on the DGFT portal are also available in the PIMS for review and further action.
Applicant's mobile/email id can be changed/updated in the DGFT IEC database through the online IEC modification system.
Importers who fail to register their information/data on notified items in advance or are found to furnish incorrect data in the online PIMS module will attract punitive action including action under the Foreign Trade (D&R) Act, 1992.
Disclaimer: This is an effort by Lexcomply.com to contribute towards improving compliance management regime. User is advised not to construe this service as legal opinion and is advisable to take a view of subject experts.