Mandatory Registration and to Upload Self-Assessment /Audit by Contractors, Builders or Persons undertaking Construction and Demolition activity in NCT of Delhi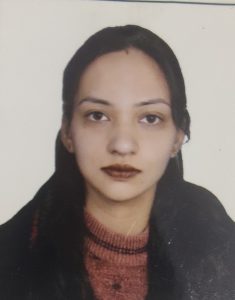 Mandatory Registration and to Upload Self-Assessment /Audit on Portal by Project Proponents, Contractors, Builders, Person or Authority undertaking Construction and Demolition activity in NCT of Delhi
Generation of dust is the main concern for demolition and construction sites. Activities including excavation, demolition, storage-handling and transportation of construction materials and wastes etc. generate huge quantity of dust which ultimately contributes towards deterioration of ambient air quality, if no control or mitigation measures are adopted. According to DPCC, 30 percent of the Pollution in Delhi has been due to the construction and demolition. This pollution is not much under attention and the government right now is taking steps to change that.
As already laid down by DPCC, Construction and Demolition activity in NCT of Delhi can be undertaken only after ensuring Dust Mitigation measures prescribed vide directions dated 13 January 2020 in WP(Civil) 13029/1985 regarding deployment of anti-smog guns, MoEF&CC, GOI Notification no. GSR 94 (E) dated 25 January 2018. In continuation of the same, The Commission for Air Quality Management (CAQM) has directed that all construction and demolition projects on a plot area equal or more than 500 square meters in Delhi-NCR, have to mandatorily register themselves on Delhi Pollution Control self-assessment -web portal https://dustcontroldpcc.delhi.gov.in/ and submit self-audit reports on fortnightly basis for review and periodic inspections by DPCC officials. The step has been taken to cub and abate air pollution levels arising from Construction and Demolition activities in the NCR.
The above said mentioned directions envisage the following compliances by project proponents:
All current/upcoming projects (on plot area equal to or grater than 500 square meters) of construction and demolition for civil structures are required to mandatorily register at the web portal.
To self-monitor/self-audit their activities on the parameters mandated/directed for compliance and to take necessary steps, if required to improve the status of compliance.
The project proponents are required to carry out self-audit/self-determination for dust control measures on the parameters provided on the web portal and upload a self-declaration on a fortnightly basis.
The provision of video fencing with remote connectivity of the projects (within the municipal area of NCR and plot area equal to or greater than 500 Sq.m) is part of portal.
Reliable low-cost PM2.5 and PM10 sensors are to be installed at the project site and linked to a cloud storage platform with a live Dash Board in the Web portal.
It is also to be noted that non-compliance in this respect shall invite coercive action for violation of the directions of Commission for Air Quality Management (CAQM) including imposition of Environmental Compensation and / or stoppage of construction activity at project site.
As per the direction issued by CAQM in July 2022, all the Construction and Demolition projects have to adopt effective dust control measures and deployment of anti-smog guns in proportion to the area of construction site prescribed as under:
At least 1 for a total construction area between 5000-10000 sqm.
At least 2 for a total construction area between 10001-15000 sqm.
At least 3 for a total construction area between 15001-20000 sqm.
At least 4 for a total construction Area > 20000 sqm.
Hence from the above directions it is clear that Pollution Control Committee is taking all the relevant steps to keep the pollution in control in Delhi and NCR areas.
Related notification: – Click Here
Disclaimer: This is an effort by Lexcomply.com to contribute towards improving compliance management regime. User is advised not to construe this service as legal opinion and is advisable to take a view of subject experts.