Ban on Single-use plastic items w.e.f July 1, 2022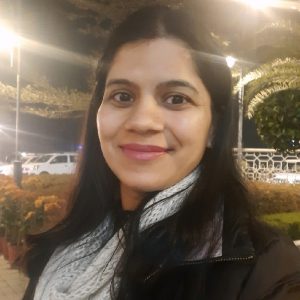 Single-use plastic products are used only once before these are thrown away or recycled. Such items are often termed as disposable plastic. For eg. Straws, cutlery items, earbuds etc.
India roughly produces around 300 million tons of plastic waste each year of which most of the waste is non-recyclable and pollute the environment adversely. To combat this issue, Ministry of Environment, Forest & Climate Change vide its Notification No. G.S.R. 571(E) dt. 12th August, 2021 issued Plastic Waste Management (Amendment) Rules, 2021 that provided for addition of sub-rule (2) of Rule 4 of the Rules as mentioned below:
"(2) The manufacture, import, stocking, distribution, sale and use of following single use plastic, including polystyrene and expanded polystyrene, commodities shall be prohibited with effect from the 1st July, 2022:-
ear buds with plastic sticks, plastic sticks for balloons, plastic flags, candy sticks, ice-cream sticks, polystyrene [Thermocol] for decoration;
plates, cups, glasses, cutlery such as forks, spoons, knives, straw, trays, wrapping or packing films around sweet boxes, invitation cards, and cigarette packets, plastic or PVC banners less than 100 micron, stirrers.
Based on Plastic Waste Management (Amendment) Rules, 2021, CPCB issued another Notice F. No. B-17011/7/PWM/2022 on 04th February, 2022 to inform all Producers, Stockists, Retailers, Shopkeepers, ecommerce Companies, Street Vendors, Commercial Establishments (Malls/ Market place/ Shopping Centres / Cinema Houses / Tourist locations / Schools / Colleges / Office Complexes / Hospitals & other Institutions) and general public to stop production, stocking, distribution, sale and usage of identified Single Use Plastic items as per the time-lines specified in the said MoEF&CC Notification. Further, necessary action is to be taken by the concerned entities to ensure zero inventories of the aforementioned Single Use Plastic items by June 30, 2022.
In nutshell, List Of Single-Use Plastic Items Banned From July 1, 2022 in India is as under:-
Earbuds with plastic sticks
Cigarette packets
Cutlery items including plates, cups, glasses, forks, spoons, knives, trays
Plastic sticks for balloons and plastic flags
Wrapping or packing films around sweet boxes
Candy and ice cream sticks
Invitation cards
Polystyrene for decoration
PVC banners measuring under 100 microns
Related notifications :-
Notice B-17011-7-PWM-2022- Notice for prohibition production, stocking, distribution, Sale & use & SUP items
Disclaimer : This is an effort by Lexcomply.com to contribute towards improving compliance management regime. User is advised not to construe this service as legal opinion and is advisable to take a view of subject experts.