Highlights of New NCR Motor cab (Taxi) Scheme 2016 – Haryana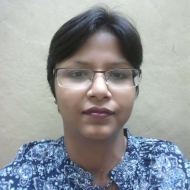 Introduction – Now days, transportation is the back bone of the any industry. Haryana is hub of manufacturing and service industry. Most of MNC's operating in Gurgaon, Faridabad and nearby districts. People have to commute from and to Delhi and NCR for work. Primary objective of Haryana State Govt of bringing a new Scheme " NCR Motor cab (Taxi) Scheme 2016"  over old scheme i.e. Radio taxi scheme 2006, to offer a safe, reliable & improved public transport service to general public in NCR region which will cover 13 districts: Gurgaon, Faridabad, Jhajjar, Rohtak, Bhiwani, Sonepat, Panipat, Karnal, Mewa, Palwal, Rewari, Jind and Mahendragarh . The modified schemes making sure that the "drivers are totally safe, reliable, and trustworthy". The new scheme will be effective w.e.f  9th Aug 2016.
New scheme cover under mentioned provisions to make sure smooth & safe operation of motor cab (taxi) in NCR region and ensure safety to public especially to women and children.
With a view to ensure safety to Women, new scheme mandates display of Toll free women helpline No. 1091, Traffic Police helpline No. 1073, Police helpline No. 100 & Ambulance helpline No. 102 inside and outside the motor cab (taxis). It also prohibits use of tinted glass, films & curtain in the vehicle. The details containing the photograph of the driver, license number, PSV (Private Service Vehicle) Badge number and registration mark of the vehicle etc. should be displayed prominently inside the Motor Cab (Taxi), so that the same is directly visible to the passenger.
The Motor cab (taxi) operator shall ensure stipulated mechanism for protecting the rights of women employees as per the Sexual Harassment of Women at Workplace (Prevention, Prohibition and Redressal) Act, 2013.
Facility of a panic button is must so that in case of distress, the signal is transmitted to the control centre of the Motor cab(taxi) operator and from there to the nearest PCR.
Also a hooter shall be installed in the cabs to raise the alarms in the case of mishap.
New scheme provides that Motor cab (Taxi) should be CNG/LPG (Compressed Natural Gas/ Liquefied Petroleum Gas) driven or battery operated and has an engine capacity of 600 CC and above with seating capacity not exceeding 6 (six) passengers excluding driver. Open type or non-hard top vehicles shall not be allowed. . Earlier scheme permitted vehicles only of following categories i.e. economy, and super luxury cabs with respective engine & seating capacity
The colour of the taxi shall be white with a blue colored strip on both the sides of the vehicles, displaying the licensee name on the permitted vehicle with the name, address and contact details like phone number and email ID.
The fare structure must be displayed inside the taxi. Display of fare rate and provision of fare rate estimator on the website, or mobile app used by the licensee to connect driver and passenger.
Under the modified scheme, Motor cab (taxi) operator. will have to be answerable for the quality of drivers, their police verification and their conduct with passengers.
Also, the GPS device in the cab will be connected to the cab service's control room. If it is switched off, the duration and reasons for turning it off have to be recorded by the Motor cab (taxi) operator.
Under new scheme individual and IT based aggregator companies can also apply and allowed to get permit for operation of motor cab (taxi) in NCR region however earlier scheme was allowing permits to firm/society and company only. In case of individual licensee, the license shall be only be granted if ownership of the vehicle in the name of the applicant.
Under new scheme for group category license, the fleet size of Motor Cab (Taxi) shall be as i) Minimum 5 Motor Cabs (Taxis) at the time of grant of license; ii) Maximum 250 Motor Cabs (Taxis) per license. Earlier old scheme the minimum fleet size per license would be 500 (Five hundred) motor cabs, which must be achieved by the licensee within one year of the commencement of the operation.
New scheme put more emphasis on training programmes for its drivers including safe driving skills, gender sensitization, passenger etiquette etc.
The Motor Cab (Taxi) operator, other than an individual category Motor Cab (Taxi) operator, shall maintain a web portal containing all details of its ownership, registered address, services offered, fare structure, insurance liabilities, control room number, name and contact details of a duly appointed grievance redressal officer.
Group category Motor Cab (Taxi) operator to develop and include a feature in its mobile application, facility for riders to share their location with up to 5 people within their safety network & to contact  local police in case of an emergency.
Overall, new scheme " NCR Motor cab (Taxi) Scheme 2016"  cover all important aspects of women safety ,systematical regulation of drivers and online / portal based services for commuters .