Real Estate (Regulation and Development) Act, 2016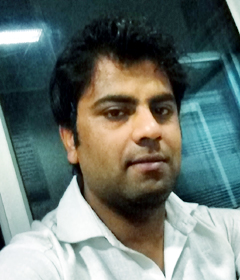 Real Estate (Regulation and Development) Act, 2016
The Real Estate (Regulation and Development) Act, 2016 came into force on May 01, 2016. Union Ministry of Housing and Urban Poverty Alleviation (HUPA) notified 69 of the total 92 sections of the Act to bring it into force from 1 May 2016. This culminates the eight year long efforts in this regard.
Applicability of the Act: An Act to establish the Real Estate Regulatory Authority for regulation and promotion of the real estate sector and to ensure sale of plot, apartment or building, as the case may be, or sale of real estate project, in an efficient and transparent manner and to protect the interest of consumers in the real estate sector and to establish an adjudicating mechanism for speedy dispute redressal and also to establish the Appellate Tribunal to hear appeals from the decisions, directions or orders of the Real Estate Regulatory Authority and the adjudicating officer and for matters connected therewith or incidental thereto.
It extends to the whole of India except the State of Jammu and Kashmir.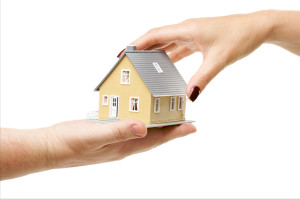 Implementation Date: Act contain 92 Section out of which Central Government (Ministry of Housing & Poverty Alleviation) has notified 69 Section with effect from May 01, 2016. As per notification rules under the Act have to be formulated by the Union and State Governments within a maximum period of six months from the act coming into force that is by 31 October 2016 under Section 84 of the Act.
Main Provisions:
Registration of Real Estate Project & An agent who facilitate sale or purchase of real estate,
obligation of Promoters regarding insurance of real estate project,
Opening a Separate Bank Account for the purpose of depositing the amount realized for the real estate project from the allottees,
Return of amount & compensation if promoters fails to give possession as per, agreement of sale,
Establishment and incorporation of Real Estate Regulatory Authority,
Establishment of Real Estate Appellate Tribunal.
Benefit to Consumer_
It is likely to stabilize Housing Price,
Ensure timely possession of Property,
Disclosure of 'carpet area' for sale will curb unfair trade practices,
Model agreement would end one-sided agreements.
Benefit to Devlopers/Builders:
The builders will also benefit from the proposed legislation, as it proposes to impose penalty on allottee for not paying dues on time. Also the builder will have the opportunity to approach the regulator in case there is any issue with the buyer,
Like other sectors such as telecom, electricity, banking, securities insurance etc provides for specialised regulations and enforcement,
It will boost domestic and foreign investment in the sector and help promote private participation.